There is so much confusion about love. Let us hear it from the saints and from God Himself!
The measure to love God is to love Him without measure.  (St. Francis de Sales)
At the end of our life, we will be judged on love.  (St John of the Cross)
The queen of all virtues is love. (St Thomas Aquinas)
Love is patient, love is kind; it does not put on airs… (St Paul I Cor. 13)
The greatest virtue of Mary was her charity. (Lumen Gentium chapter 8)
No greater love than to give one's life for the one he loves.  (Jesus)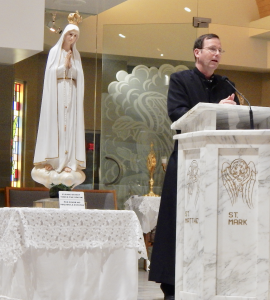 Father Ed Broom, OMV, is Associate Pastor of St. Peter Chanel Church in Hawaiian Gardens, California. He is a member of the Oblates of the Virgin Mary and was ordained by Saint John Paul II on May 25, 1986. Fr. Ed teaches Catholic Ignatian Marian Spirituality through articles, podcasts, a radio show, retreats and spiritual direction.