Pray for a future spouse to God.
Make sure that you get married in the church.
PREPARATION!  Go to preparation courses that the church offers.
PRAYER!  As a couple preparing to get married, you must pray together.
ASK FOR PRAYERS.  Beg other couples and the church to pray for you.
MENTORS!  Get good mentors to help you out; follow their advice.
SPIRITUAL DIRECTION. Make sure that you receive proper instruction from a priest.
MASS & COMMUNION.  Go to Mass and receive Communion together. Archbishop Fulton Sheen states:  "It takes 3 to marry: the man. woman and Jesus. He binds the couple in love.
NFP. Learn Natural Family Planning.
MARY. Beg the Blessed Mother and St Joseph to pray for you!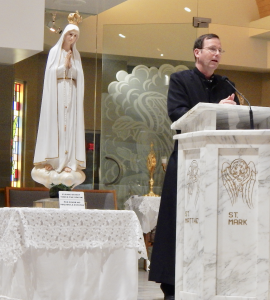 Father Ed Broom, OMV, is Associate Pastor of St. Peter Chanel Church in Hawaiian Gardens, California. He is a member of the Oblates of the Virgin Mary and was ordained by Saint John Paul II on May 25, 1986. Fr. Ed teaches Catholic Ignatian Marian Spirituality through articles, podcasts, a radio show, retreats and spiritual direction.